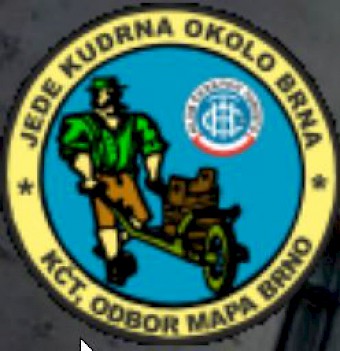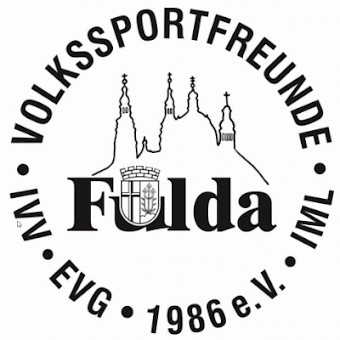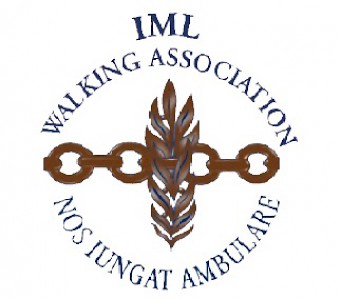 Brno & Fulda Two-days-march
Combined tour - Fulda and Brno. Unusual ...? No! Challenging! Only for real IML-walkers...!
Itinerary
Day 01 | Arrival Brno (Brünn)
24. Sep
Your arrival will be individual. We are happy to offer you an additional flight journey e.g. to Vienna or Prague from all available departure airports. An optional transfer to Brno can be arranged according to your wishes. Your 3*** hotel in the city centre is already waiting for you. Check in and off you go for your first explorations. B&B
Brno - the "little sister" and proud counterpart to Prague, is becoming more and more popular today. The capital of South Moravia is slowly gaining recognition as a modern city and a centre of modern building and thinking.
Brno (Brno) with its almost 400,000 inhabitants is the second largest city in the Czech Republic after Prague. The city was built between 1021 and 1034 as Brno Castle and later founded as the royal city of Bohemia. Brno is an ancient city rich in customs and traditions. Brno is sometimes called the city of the "wrong time". The reason for this is that during the Swedish attack in the 17th century the city had to withstand until noon on a certain day to prevent a Swedish siege. In order to save the city, the bells of the town hall rang an hour earlier at noon. As a reminder of this event, the bells still strike at noon at 11 o'clock today..... but don't worry, our clocks are "right."
---
Day 02 | IML Two Days March
25. Sep
Welcome to the Brno Two Days March 2021! Individual participation. B&B
---
Day 03 | IML Two Days March
26. Sep
Individual participation in Brno Two Days March 2021! B&B
---
On your ca. 2½ hour trip to Prague by public bus, the Czech Republic welcomes you in a charming way. Your 3*** hotel is already waiting for you. Check in and off you go to first explorations. B&B
Prague - the city of "a hundred towers", UNESCO monument and one of the most beautiful cities in the world. The capital of the Czech Republic has undergone an attractive development over the last 25 years. A rich culture and diverse architecture of the former royal seat and centre of the Bohemian region awaits you. Impressive buildings and sights await you in all parts of Prague, which are worth a trip and a few hours' stay on a tour of the city of millions. Charles Bridge, Prague Castle, Wenceslas Square, just three of the historic treasures of the metropolis.
Each of Prague's districts has its own unique atmosphere and charm. Prague presents itself to you as a colourful city that likes to change its style: Prague is romantic and busy, ancient and modern - but above all it is a cosmopolitan city...
---
Day 05 | Discover the jewels of Prague
28. Sep
What do you want to do first today? More than a thousand years of building development have left architectural jewels in Prague. Discover the unique history of the city, which has received historical nicknames such as the Petrified Dream or the Golden City. Discover the secrets of gothic monasteries, baroque churches or relax in the beautiful renaissance gardens. Prague will soon convince you why it has been said since the Middle Ages to be the most historically beautiful city in the world. The Hop-on Hop-off ticket allows you to plan your tour at your own pace. And remember, your ticket includes a boat trip on the River Moldau. From riverside you will get new impressive views of this city...! B&B
---
Day 06 | Discover the jewels of Prague
29. Sep
Slept in? You must have enjoyed last night in one of the many lovely little restaurants... Deepen the impressions you gained yesterday and take the time to discover one of the most beautiful cities in Europe. And with the Hop-on Hop-off ticket this is very comfortable. B&B
---
Day 07 | Goodbye Prague - Welcome in Fulda
30. Sep
You are leaving Prague, not without making a promise to come back next summer! There are still so many hidden gems to be discovered!
And now - off to Fulda! Your journey by train to Fulda is relaxing. Your 3*** hotel is already waiting for you. Check in and off you go for your first discoveries. B&B
Fulda - castles, churches, noble palaces, parks and gardens from the 18th century form the central and compact district that gives Fulda its name as a baroque city. The medieval old town and the modern city centre, which invites you to stroll, shop and linger, are only a few steps away from the baroque quarter. Modern museums for young and old complete the offer.
---
Day 08 | Discover Fulda
01. Oct
Leisure time! You use the day at your free disposal. However, you should definitely schedule the registration for the IML Two-Day Hike...!
BAROQUE TOWN FULDA... stands on the signs and indeed, the baroque quarter is a remarkable urban ensemble that characterizes the city. The unique cathedral has no equal in Germany. At the beginning of the 18th century, virtuoso builders and designers created the bright church. Opposite the cathedral a magnificent baroque castle was also built, which today houses a much-visited museum. But Fulda does not only house baroque masterpieces. St. Michael's Church, one of the oldest Romanesque churches on German soil, the medieval old town with the witches' tower, at every turn the present history never seems museum-like here. The old buildings accommodate shops, boutiques as well as a lot of pubs, restaurants and street cafés. Fulda shows itself from its most beautiful side and time flies! B&B
---
Day 08 | IML Zwei Tage Wanderung
02. Oct
Welcome to the Fulda Two-Day Hike 2021! Individual participation. B&B
---
Day 09 | IML Zwei-Tage-Wanderung
03. Oct
Personal participation in the Fulda Two-Day Hike 2021! B&B
---
Day 10 | Departure
04. Oct
Farewell is near. A "little trip around the world" with many wonderful memories are behind you. For your optional return flight, we are also happy to offer you a transfer to F.a. Main Airport according to your wishes.
*** End of services***
---
Your individual, additionally booked flight will bring you safely back home to your departure airport.
---
---
Your travel price:
from 1.148,- €
AchievementsDetails

Travel price

from € 1.148,- per person in ½ double room with breakfast
Single room surcharge on request.

Subject to daily updated prices and availability.

---

Pricing

May 2020

---

Terms of payment 

When booking, a deposit of 20% of the price per person is required.  The premiums for travel insurance are due immediately in full.

Flight tickets are immediately due in full. ATTENTION: The separate tariff/cancellation conditions of the booked / issued tariff of the airline* apply. 

Balance payments must be made at the latest 28 days before departure date.

---

Our services

11 days hiking & adventure trip
Brno - 2 nights in ½ DBL with breakfast in 3*** hotel
Prague - 3 nights in ½ DBL  with breakfast in 3*** hotel
Fulda - 4 nights in ½ DBL with breakfast in a 3*** hotel
Prague - 48h Hop-on Hop-off Ticket 
Continuing the journey by train from Prague to Fulda
Individual participation in Brno IML - Two-days march
Individual participation in the Fulda IML two-day hike
QTA Insolvency insurance
Travel price insurance certificate

---

Services not included

Flight arrival / Arrival to Brno
Departure from Fulda
Meals & drinks (if not listed in the program)
IML registration fees
Transfers, if not specified in the programme
Visitor's tax, tourist tax, fees, admissions, etc.
Other personal expensesTravel cancellation insurance, other insurances

---

---

 

Tour Operator / AGB's / Privacy

The travel conditions/T&Cs of P.T.A. TOURS GmbH - organiser of its own tours - are valid, which can be read at www.ptatours.de/de/agb or, on request, in written form, only by e-mail, and in addition the terms and conditions of the participating transport companies.

Insolvency protection is provided by R&V Allgemeine Versicherungs AG.

Privacy Policy

Imprint 

Organizer:

P.T.A. TOURS GmbH - Kaiserstrasse 16 - D-41747 Viersen Tel.: +49 (0) 2162 359000 - info@ptatours.de

---

Extension stay

On request.

---

Number of participants

from 2 persons, max according to availability of accommodation

---

Trip cancellation 

P.T.A. TOURS GmbH reserves the right to cancel the tour up to 28 days before the start of the tour if the minimum number of participants is not reached. Payments made will be refunded immediately. Premiums for travel insurance are not refundable.

---

Withdrawal from the trip

You can withdraw from the trip at any time before the start of the trip. The following fees apply:

up to the 31st day before departure the amount of the deposit
from 30th to 21st day before departure 50%
from 20th to 15th day before departure 80%.
from 14th to 01st day before departure 95%
on the day of departure 100%.

of the travel price. - Fees per person -

In the case of air travel, the separate terms and conditions / cancellation conditions of the booked fare of the participating airlines apply.

We recommend the conclusion of a travel cost cancellation insurance!

---

Travel character / Suitability

Due to its nature, the journey is not suitable for persons with reduced mobility.

---

Requirements 

Participation in our hiking trips/ programs requires a certain level of fitness and health. If you are well prepared, you will easily be able to cope with the physical demands on the way. So you can enjoy your trip to the full. We recommend a preparation training that meets the requirements of your planned trip. To clarify your physical fitness, we recommend that you have a medical checkup with your family doctor at least 21 days before the start of your trip.

---

Individual participation in the IVV / IML events 

The participation in the IML / IVV hiking event is individual. Each participant is responsible for his or her own registration, unless otherwise expressly stated in the travel services.

P.T.A. TOURS GmbH is not the organiser of the IVV / IML hiking event or the accompanying programme.

The organizer of the event is solely responsible for the services of the IML / IVV Hiking Event.

If there are changes in the time schedule / program / social program or even the cancellation of the hiking event, the travel price cannot be refunded even proportionally. For other expenses, e.g. registration fees, transfer fees, etc., the organiser of the hiking event is the responsible contact person, even if these fees were passed on to the organiser by P.T.A. TOURS GmbH as an alternative for the guest.

---

Travel insurance 

We recommend the conclusion of an international health insurance, for hiking tours including mountain rescue.

We recommend the conclusion of a travel cost cancellation insurance.

---

Right to the picture / photo release / personal rights 

During the event/trip, photos are taken which can be published for marketing purposes, in print and on the Internet. Please contact the photographer directly on site if you wish to object to the publication of your photos. Otherwise, we presuppose your consent.

---

The following data concerns travellers with a valid German identity document and the destination Czech Republic.

Visa regulations

No visa is required for a stay in the Czech Republic.

If you have any questions regarding specific entry and visa requirements for residents of Germany, please contact the relevant embassy in Berlin or the consulates in Dresden, Munich, Düsseldorf, Dortmund, Frankfurt a.M., Hamburg, Nuremberg or Rostock.

Please note that the visa conditions may change at short notice or may be treated individually. Only the responsible embassy or one of the responsible consulates general can provide legally binding information and advice and/or information and advice that goes beyond this information. Please inform yourself in time.


Transit visa regulations

Persons requiring a visa require a transit visa. The following exceptions apply: Travellers with the citizenship of EU countries have free residence. Travellers who are travelling from a non-Schengen country by air to another non-Schengen country, do not leave the transit area and have valid documents for the onward journey. Only if Turkish citizens have a valid residence permit for a Schengen country or the USA can they take advantage of the transit facilitation. Travellers with the citizenships of Afghanistan, Bangladesh, Chad, Congo (Dem. Rep. ), Egypt, Eritrea, Ethiopia, Ghana, India, Iran, Iraq, Kyrgyzstan, Lebanon, Libya, Mali, Mauritania, Niger, Nigeria, Pakistan, Somalia, South Sudan, Sri Lanka, Sudan, Syria, Turkey, Turkmenistan, and Yemen can stay in the transit area of the airport without a visa for up to 24 hours if they come from a non-Schengen country and continue their journey to a non-Schengen country.

Entry requirements

It is possible to enter the Czech Republic with a passport, temporary passport, identity card, provisional identity card and children's passport.

Validity of travel documents:
Travel documents must be valid until departure.

Coronavirus:
Due to the increasing number of infections with the coronavirus SARS-CoV-2, there is a ban on entry into the Czech Republic. Transit is also only possible to a limited extent, please contact your airline regarding this. There will be severe disruptions in air travel and other travel. A state of emergency has been declared locally and public life has been restricted with various measures. These restrictions are valid until at least 17.05.2020. Face masks are mandatory.

Please note that entry regulations may change at short notice or may be treated individually. Only the responsible embassy or one of the responsible consulates-general can provide legally binding information and advice and/or information and advice going beyond this information. Please inform yourself in time.

Citizens of the Schengen area can travel without borders within the member states. It is recommended to carry travel documents (passport/ID card) with you. In individual cases and exceptional situations, checks may be carried out and you may have to show proof of identity.

Vaccination regulations

No vaccinations are required for the Czech Republic.

Vaccination recommendations:
The following vaccinations are recommended when entering the Czech Republic:
- Vaccinations according to the current vaccination calendar of the Robert Koch Institute
- hepatitis A
- Hepatitis B, in case of long-term stay (over 4 weeks) or special exposure
- rabies, in case of long-term stay (over 4 weeks) or special exposure
- TBE, in case of long-term stay (over 4 weeks) or special exposure

Measles:
The World Health Organization (WHO) has declared a lack of immunization against measles a threat to global health. Both children and adults should therefore check their vaccination protection and complete it if necessary.

Special provisions for pregnant women and children:
For children:
Please note that the following special health risks currently exist for children:
- FSME, vaccination possible

Important notice:
There have recently been isolated outbreaks of West Nile fever in the Czech Republic. Exposure prophylaxis is the only protection against this disease, which is transmitted via diurnal mosquitoes.

Coronavirus:
Due to the increasing number of infections with the novel 2019-nCoV coronavirus from Wuhan, increased immigration controls must be expected. This is intended to rule out the possibility of a viral disease, particularly among travellers from China. Nevertheless, imported cases of disease may occur in isolated cases. Please also note that travellers who have stayed in China within the last weeks (usually 10 to 30 days) before their planned arrival

---

---