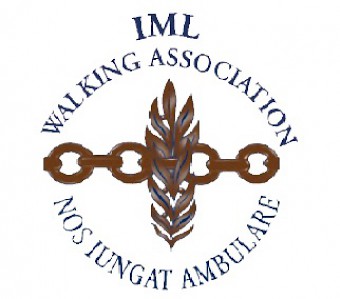 Two-day march
Switzerland - known for its mountains and peaks, chocolate, happy cows, fantastic hiking trails and beautiful landscape. Here the world is still in harmony and nature intact...
½
---
Itinerary
Your arrival will be individual. We are happy to offer you an additional flight to Zurich International from all available departure airports. On your onward journey by train to Berne, Switzerland will welcome you with beautiful nature. Your 3*** hotel in the city centre is already waiting for you. Check in and off you go for your first explorations. B&B
---
Day 02 | IML Two-day march
05 June
Welcome to the Swiss Two Day March 2021! Individual participation. B&F
---
Day 03 | IML Two-day march
06 June
Individual participation in the Swiss Two-Day March. B&F
---
Day 04 | Departure
07 June
Farewell is near. These were again inspiring days of beautiful scenery and almost family hospitality. On your journey back to the airport by train, there is time to review the intense experiences of the last few days. Bern - we will meet again!
*** End of services***
---
Your individual, additionally booked flight will bring you safely back home to your departure airport.
---
or
Additional stay in Zurich in a 3*** hotel
---
---
Your travel price:
from 475,- €
AchievementsDetails

 

Travel price

from 475,- € per person in ½ double room with breakfast

Single room surcharge on request.

Subject to daily updated prices and availability.

---

Pricing

May 2020

---

Terms of payment 

When booking, a deposit of 20% of the price per person is required.  The premiums for travel insurance are due immediately in full.

Flight tickets are immediately due in full. ATTENTION: The separate tariff/cancellation conditions of the booked / issued tariff of the airline* apply. 

Balance payments must be made at the latest 28 days before departure date.

---

Our services

4 days hiking & adventure trip
3 nights in ½ double room/f in a 3*** hotel in Bern
1x train ticket Zurich - Bern (2nd class)
1x train ticket Bern - Zurich Airport (2nd class)
Individual participation in the IML Happiness Two Days March
QTA Insolvency insurance
Travel price insurance certificate

---

Services not included

Flight arrival / Arrival 
Meals & drinks (if not listed in the program)
IML registration fees
Transfers, if not specified in the programme
Visitor's tax, tourist tax, fees, admissions, etc.
Other personal expenses
Travel cancellation insurance, other insurances

---

---

 

Tour Operator / AGB's / Privacy

The travel conditions/T&Cs of P.T.A. TOURS GmbH - organiser of its own tours - are valid, which can be read at www.ptatours.de/de/agb or, on request, in written form, only by e-mail, and in addition the terms and conditions of the participating transport companies.

Insolvency protection is provided by R&V Allgemeine Versicherungs AG.

Privacy Policy

Imprint 

Organizer:

P.T.A. TOURS GmbH - Kaiserstrasse 16 - D-41747 Viersen Tel.: +49 (0) 2162 359000 - info@ptatours.de

---

Extension stay

On request.

---

Number of participants

from 2 persons, max according to availability of accommodation

---

trip cancellation 

P.T.A. TOURS GmbH reserves the right to cancel the tour up to 28 days before the start of the tour if the minimum number of participants is not reached. Payments made will be refunded immediately. Premiums for travel insurance are not refundable.

---

Withdrawal from the trip

You can withdraw from the trip at any time before the start of the trip. The following fees apply:

up to the 31st day before departure the amount of the deposit
from 30th to 21st day before departure 50%
from 20th to 15th day before departure 80%.
from 14th to 01st day before departure 95%
on the day of departure 100%.

of the travel price. - Fees per person -

In the case of air travel, the separate terms and conditions / cancellation conditions of the booked fare of the participating airlines apply.

We recommend the conclusion of a travel cost cancellation insurance!

---

Travel character / Suitability

Due to its nature, the journey is not suitable for persons with reduced mobility.

---

Requirements 

Participation in our hiking trips/ programs requires a certain level of fitness and health. If you are well prepared, you will easily be able to cope with the physical demands on the way. So you can enjoy your trip to the full. We recommend a preparation training that meets the requirements of your planned trip. To clarify your physical fitness, we recommend that you have a medical checkup with your family doctor at least 21 days before the start of your trip.

---

Individual participation in the IVV / IML events 

The participation in the IML / IVV hiking event is individual. Each participant is responsible for his or her own registration, unless otherwise expressly stated in the travel services.

P.T.A. TOURS GmbH is not the organiser of the IVV / IML hiking event or the accompanying programme.

The organizer of the event is solely responsible for the services of the IML / IVV Hiking Event.

If there are changes in the time schedule / program / social program or even the cancellation of the hiking event, the travel price cannot be refunded even proportionally. For other expenses, e.g. registration fees, transfer fees, etc., the organiser of the hiking event is the responsible contact person, even if these fees were passed on to the organiser by P.T.A. TOURS GmbH as an alternative for the guest.

---

Travel insurance 

We recommend the conclusion of an international health insurance, for hiking tours including mountain rescue.

We recommend the conclusion of a travel cost cancellation insurance.

---

Right to the picture / photo release / personal rights 

During the event/trip, photos are taken which can be published for marketing purposes, in print and on the Internet. Please contact the photographer directly on site if you wish to object to the publication of your photos. Otherwise, we presuppose your consent.

---

The following data concerns travellers with a valid German identity document and the destination Switzerland.

Visa regulations

No visa is required for a stay in Switzerland, provided that the stay does not exceed 90 days in a period of 180 days.

Special feature:
Special rules apply for a stay exceeding 90 days. Information can be obtained from the website of the State Secretariat for Migration (SEM).

Processing time:
The usual processing time is about 30 to 40 consular working days. There may be delays on national holidays.

Find out in good time about the different ways of obtaining a visa.

If you have any questions regarding specific entry and visa requirements for residents of Germany, please contact the relevant embassy in Berlin.

Please note that visa conditions may change at short notice or may be treated individually. Only the responsible embassy or one of the responsible consulates-general can provide legally binding information and advice and/or information and advice going beyond this information. Please inform yourself in time.

Transit visa regulations

Persons requiring a visa require a transit visa. The following exceptions apply: Persons who continue their journey within 48 hours (Zurich airport) or on the same day (Geneva airport) in direct transit, who have valid documents for the onward journey and who do not leave the transit area, do not need a transit visa.
Turkish citizens do not require a transit visa only if they hold a visa or residence permit for EU and EFTA, Andorra, Japan, Canada, Monaco, San Marino or the USA.

Entry requirements

It is possible to enter Switzerland with a passport, temporary passport, identity card, provisional identity card and child passport.

Validity of the travel documents:
The travel documents must not have expired more than 12 months after the travel stay. The temporary identity card must be valid.

Important note:
It is recommended to carry a valid identity document with you.

Coronavirus:
Due to the increasing number of infections with the coronavirus SARS-CoV-2, there is currently a ban on entry into Switzerland for tourist purposes. Locally, there are restrictions on public life.

Please note that entry requirements may change at short notice or may be treated individually. Only the responsible embassy or one of the responsible consulates-general can provide legally binding information and advice and/or information and advice going beyond this information. Please inform yourself in time.

Citizens of the Schengen area can travel without borders within the member states. It is recommended to carry travel documents (passport/ID card) with you. In individual cases and exceptional situations, checks may be carried out and you may have to show proof of identity.

Vaccination regulations

No vaccinations are required for Switzerland.

Vaccination recommendations:
The following vaccinations are recommended when entering Switzerland:
- Vaccinations according to the current vaccination calendar of the Robert Koch Institute
- TBE, with expected exposure in infection areas

Measles:
The World Health Organization (WHO) has declared a lack of immunization against measles a threat to global health. Both children and adults should therefore check their vaccination protection and complete it if necessary.

Coronavirus:
Due to the increasing number of infections with the novel coronavirus 2019-nCoV from Wuhan, increased immigration controls must currently be expected. This is intended to rule out the possibility of a viral disease, particularly among travellers from China. Nevertheless, imported cases of disease may occur in isolated cases. Please also note that travellers who have stayed in China within the last weeks (usually 10 to 30 days) before their planned arrival can currently be denied entry at short notice. Due to the special situation, it is recommended that in any case you contact the responsible foreign mission before departure to find out whether and how entry is possible.

---

---